Forestville Square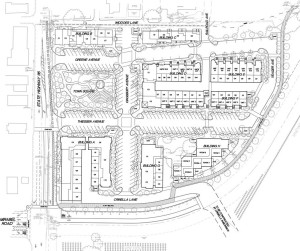 In the rolling hills above the Russian River Valley lies Forestville, one of west Sonoma County's desirable places to call home or have a weekend retreat. Only an hour north of San Francisco, Forestville has rural charm and the natural beauty of the wine country.
Beginning in 2006 Orrin Thiessen worked on the final design for a town square in Forestville. Around the square he proposed a mixed-use village with an amphitheater surrounded by a variety of restaurants, cafes, retail shops and an 18 room boutique hotel. Approximately 49 luxury residential condominiums were to be located above the shops and on adjacent side streets. After approval from the Sonoma County Board of Supervisors, there was hope that construction of the Forestville Square would commence in 2010. But The Great Recession stopped this project from realization.
---
FUTURE
CURRENTLY WE ARE DEVELOPING GREEN VALLEY VILLAGE, A COMMUNITY OF SMALL HOMES AND A PARK IN DOWNTOWN GRATON. THESE NEW HOUSES WILL BE AVAILABLE FOR RENT OR PURCHASE IN 2021. PLEASE CHECK BACK LATER TO SEE FLOOR PLANS, ELEVATIONS AND OTHER INFORMATION.
♦
Orrin and Terri Thiessen and Thiessen Homes are also working on other projects of interest. With our continued commitment to pedestrian oriented, urban "Smart Growth" principles, we look forward to creating more exciting and innovative live/work environments.
---
PREVIOUS PROJECTS INCLUDE:
Nolan Court, Forestville
Conor Court, Forestville
Judith Court, Petaluma
Casabella Drive, Sonoma
St. Francis Place, Sonoma
Troy Lane, Sonoma
Downtown Graton revitalization
Starr Station Mixed-Use Development, Windsor
Town Green Village Mixed-Use Development, Windsor
Graton Hiring Hall for Day Laborers, Graton
Harmony Village, Occidental
Occidental Center for the Arts (OCA)
We pride ourselves on our quality workmanship and excellent customer service. Whether a first-time home buyer, an empty nester or just looking for a convenient Sonoma County life style, we are confident that you will be impressed by what we have created.
---

Please feel free to email us. We will be happy to answer any questions you may have about our work.
---
THIESSEN HOMES — Construction, Development, Planning, Architecture, Landscaping & Interior Design by Orrin Thiessen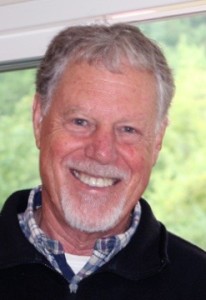 707.823.0292